Evil Crystals
A very few crystals contain an evil so ancient and contaminated, the Crystalarian warns all potential customers in a stand-alone part of the web site, of extreme necessity of caution when handling, showing or lighting these spiritually aberrant partners. First identifications of this type will be two towers of crystal in the same rock pointing towards each other.

Dark Crystals are searched for and detected. When opened it will be like a slow poison to the first touched person. Bad luck is the LEAST of the effects. Generally, a household, museum, living location will be devastated and abandoned within 6 years of both light and human encounter, aura bonding. Its only immediate grounding mineral is at least one pound of pyrite and must be present within arm's reach. It might rarely bond and contaminate with a user who never attends a religious church. IT must NOT be touched by a normal person. Visualize touching a 220-volt light socket. Instant zap of a bad future. The president of this company has pictures and injuries to prove it.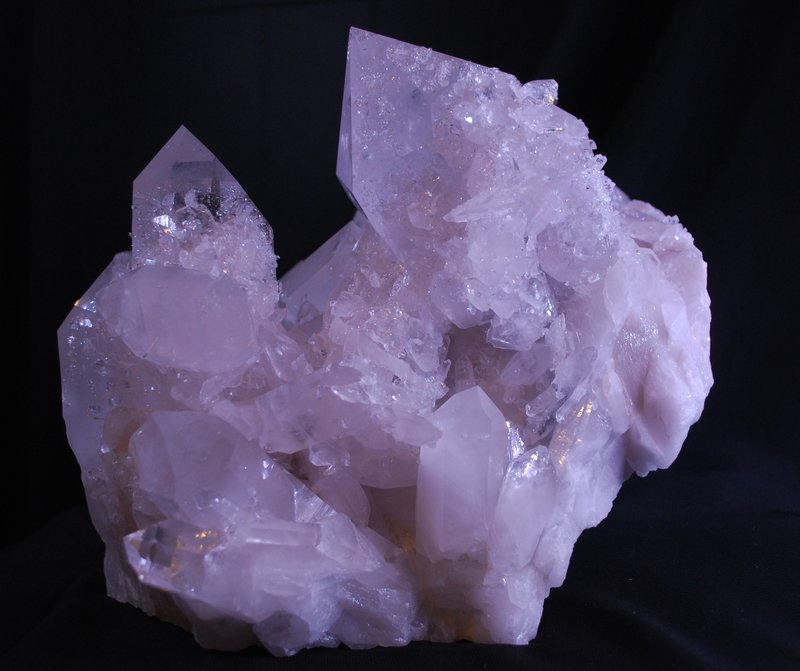 Never put these in a church.
Never touch these or bond unless compelled.
Never talk to it.
Keep it out of direct sunlight.
Intensely recommended to have at least 1 pound of globular pyrite nearby.
These rarities come in all sizes and ferocities.
Special orders available.