Our Story
The Crystal Entities:
When you open the shipping container, be the first to handle the Crystal Radiant. It will adapt and absorb your specific Lokarma traits and Aura. Give it a place to reflect or observe. Its beauty is changing with the lights that present it and angle of observation. Put it in a window. Empower the Personal AURA transmittance through light.

Story line:
All of the large crystals are never touched by hand contact. This leaves them pure for the future original owner / tuner. There are certain crystal handlers who can hold and purify the entities without contamination. These very rare personages neither tune into the crystal, contaminate the frequencies, nor are they affected by its spectrum of aura. They can however seek them out from a planet of rocks or a storehouse of mined stones.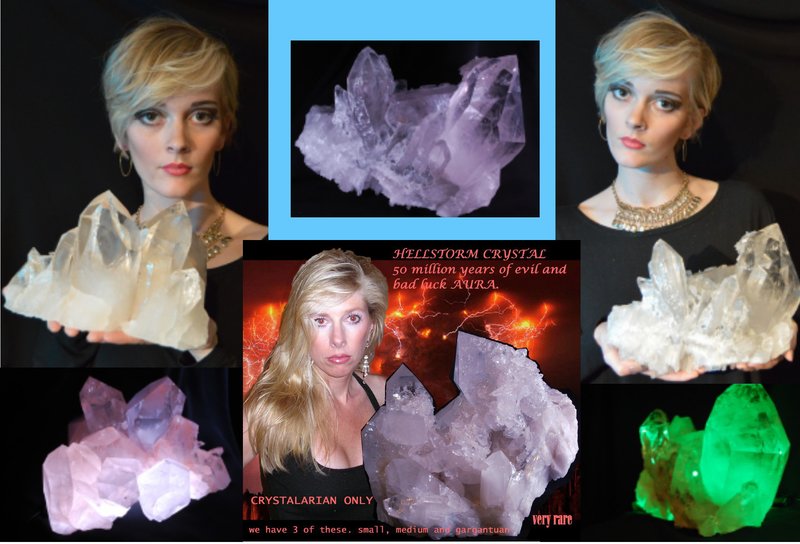 These Crystals presented are of that nature.

Some of the crystals are presented in different light situations. This allow the potential owner to see the various faces, adjuncts and reflective nature of the stone.

Commercial Line:
Crystal Trek will search out specific traits, orders of size, weight, clarity, VACANCY or OCCUPANCY of Aura. Just describe what you need or are searching for and we will correspond to achieve your partner with pictures and specifications.

Custom size and weight, clarity and profile entities can be searched out for the customer; information then sent via email to the potential owner with photos and descriptions. Just correspond to crystaltrek@gmail.com and a manager to a Crystalarian will be assigned to your inquiry. We no longer place orders directly online from the site pictures as demand is intense.